Upcoming Events
Following is our current workshop schedule. Details about each workshop can be found below.
Or CLICK HERE to go directly to the registration page for all workshops.
Pre-registration is required for all workshops.
Cancellation policy: Any cancellations must be made within 48hrs of the workshop. Cancellations within 48hrs will receive a credit to use toward future workshops - No refunds will be given. No-shows or late cancellations will not receive a credit or refund.
~~~~~~~~~~~~~~~~~~~~~~~~~~~~~~~~~~~~~~~~~~~~~~~~~~~~~~~~~~~~~~~~
Neuro Tune-Up: Attune your Nervous System out of Fight & Flight
with April Underwood
Saturday, August 5th, 2017
11:30am - 1:30pm
$35
@ Lotus Garden Yoga Annex - 9739-B Fair Oaks Bl. Fair Oaks
Pre-registration required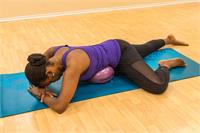 Neural flexibility. Neural resilience. Neuroscience. This workshop will help you access your brain's neural playground...your body 
Use your breath, self massage, and the power of sound to both subdue anxiety and stress, while awakening your capacity for renewal and restoration.
We'll practice novel breath-based exercises coupled with soft-tissue self-massage and positional release in order to feel the fascinating interplay of stimulating sympathetic and parasympathetic modes of being.
This workshop gives you access to the vagus nerve; a doorway to your ability to subdue sympathetic arousal (fear, stress, & anxiety), and enlarge your tolerance and capacity for parasympathy (restoration, relaxation, & renewal).
BONUS: Head, neck, face and jaw technique (helpful for TMJ).
WARNING: You will experience profound relaxation while fully awake!

~~~~~~~~~~~~~~~~~~~~~~~~~~~~~~~~~~~~~~~~~~~~~~~~~~
Mantra Room
Saturday, August 5th, 2017
7pm -9pm
FREE!
@ Lotus Garden Yoga Annex - 9739-B Fair Oaks Bl. Fair Oaks
Join us for a fun and festive night of live-music Kirtan and refreshments! Steep in the transcendental sounds, sway to the music and feel your stress melt away...
No experience or pre-registration required. The more the merrier - so bring your friends!
Never experienced kirtan? This is a great place to see what it's all about!
This event is best suited for adults. Please no children under 12.